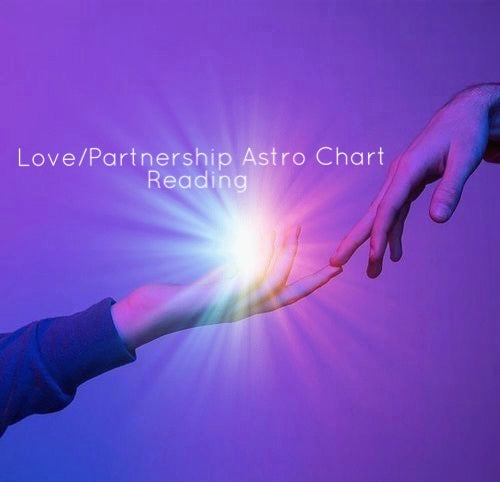 Alyssa Danielle Campo~ The Phoenix Dreamweaver
Love/Partnership Chart Analysis Reading
This side by side chart reading is for partners who are wanting to dive deeper into the astrological placements of their chart and thus deeper understand the nature of their relationship- ways to more effectively communicate and connect and possible traits and triggers to be aware of.
You can expect- a look into compatibility, the illuminated aspects of your signs and also the challenging and karmic patterns and progressions of your charts at a glance together. 
Included in this service is a 3 card tarot reading to review past, present and future energies of the relationship. 
The reading will be delivered live on Zoom. I need a valid email address to send the invite so be sure to get this to me before our scheduled session. 
This natal chart analysis consists of a 1 on 1 live video call of me diving into both of your full charts; including all 9 planets, your north & south nodes, Chiron and other aspects that are relevant as well. 
Details needed before our live session- 
Full Names
Birth Dates Time & Location 
Valid Email address